Graffiti Removal & Spray Paint Tag Clean Up To Help Property Owners In Richmond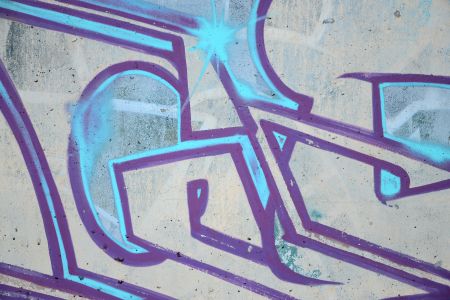 Rain From Above Pressure Washing has you covered when you need expert graffiti removal in the Richmond area. Unlike street art that generates a positive message in the community, graffiti is commonly used by gangs as means of marking their territory. Graffiti on your commercial property can make customers uneasy and can dissuade them from entering your place as a result. Our crew doesn't want your place of business to suffer due to vandalism, which is why our pressure washing services are available at great rates. Contact our team for superior pressure washing in Richmond that will keep your storefront looking its best.
Expedient Graffiti Removal
The longer graffiti sits on your exteriors, the more difficult it is to remove. Continued sun exposure bakes the spray paint into these outer surfaces, so you don't want to put off removal services if you can help it. Expedient removal is your best chance at removing graffiti stains completely and reclaiming flawless exterior surfaces.
The Effects Of Graffiti On Your Business
Hurts your reputation. Leaving graffiti to sit on your exteriors sends a negative message to the public that will get around quickly due to word of mouth. If people are only commenting on the lackluster state of your exteriors, then the positive aspects of your business won't be what's circulating in the community. Don't let vandalism ruin the reputation you've built for your business; rely on us for graffiti removal that will quell negative rumors and assumptions once and for all.
Promotes a negative image. Business owners know that maintaining a clean image is everything when trying to establish your brand and expand your customer base. That's why prompt graffiti removal is necessary. Graffiti tarnishes any good image you've built for your business and makes clients question your reliability. Removal work alleviates these concerns and shows the public that you take the care of your business seriously.
Attracts gang activity. Graffiti tags on your building can potentially lead to more vandalism in the near future. The last thing you want is for your graffiti problem to get worse as more vandals see your building as a blank canvas. Fast removal discourages repeat offenses as it sends the message that these actions won't be tolerated on your property.
Deters potential customers. Seeing graffiti on your building can cause customers to form incorrect opinions about your place of business before they ever set foot inside. They're more likely to assume that your business is untrustworthy or that they're in an unsafe area and decide to leave without giving your place a fair chance. Graffiti removal work keeps this from happening and makes new clients comfortable visiting your business.
Pressure Washing Pros You Can Trust
You can always rely on Rain From Above Pressure Washing for superior graffiti removal and building washing services. Our pressure washing removes all traces of vandalism and restores your neat and clean exterior in no time. Our dedicated professionals take pride in helping local businesses thrive and stay in good condition over the years. Don't let your business dwindle at the hands of vandals; invest in expert graffiti removal by Rain From Above Pressure Washing and take back your property's
Let Rain From Above Pressure Washing handle all your graffiti removal work in Richmond and get your business property looking its best again!
Articles & Tips
4 Reasons To Invest In House Washing Services

If you're a homeowner, then chances are you're familiar with the benefits of professional house washing services. House washing improves several aspects of your home, from aesthetics to damage preven […]

6 Ways Pressure Washing Can Improve Your Business

If you own or manage a business, you know the importance of maintaining a clean and tidy storefront. Professional pressure washing i s a highly effective way to accomplish this result and keep your b […]