#1 Pressure Washing Company Serving New Kent, VA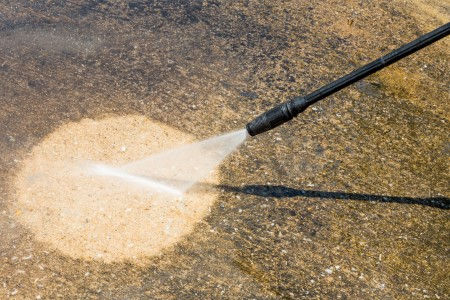 Rain From Above Pressure Washing brings pressure washing excellence to the property owners of New Kent and surrounding areas. We are proudly a family and veteran-owned operation, and we love nothing more than helping our clients restore the supreme beauty of their properties. With a wide array of pressure washing services to accommodate both residential and commercial clients, there's something to benefit everyone at Rain From Above Pressure Washing. In addition to spectacular and transformative results, you can also expect the finest in customer service with every visit from us. Contact Rain From Above Pressure Washing when you need superior pressure washing work in New Kent and see why our humble business is one of the top-rated in the area!
Get Thorough New Kent Roof Washing From A Pro You Can Trust
At Rain From Above Pressure Washing, outstanding roof care is one of our main specialties. Our technicians use highly effective soft washing to gently cleanse away built-up dirt and grime, remove unsightly surface stains, and destroy organic growths at their core. You can finally get rid of algae streaks, weather debris, and any other eyesore plaguing your roof and get this exterior looking new again. Professional roof washing not only improves your roof's appearance; it also does wonders for preserving structural integrity and preventing damage. Roof washing sanitizes your roof and removes mold and mildew, thus preventing premature decay and degradation. Our cleaning methods are proven to not cause damage or wear and tear on any of your roof's components, so you can rest assured that it's in good hands with us. Do your home a favor and invest in regular roof washing services to keep your roof strong and intact for years to come!
Protect Against Water Damage With Top-Notch New Kent Gutter Cleaning
Your gutters work hard to protect your home, and they need their share of care and maintenance to keep doing their job effectively. Gutters are responsible for collecting excess rainwater and guiding it through downspouts where they then expel the water at a safe distance from your home. This action prevents water from causing massive erosion along your foundation; it also prevents excess water from flooding areas like your flower beds or basement. With such an important function, it's critical to ensure that your gutters are free of clogs and debris so that nothing interferes with their draining capabilities. Professional gutter cleaning does just that. At Rain From Above Pressure Washing, we're experts at clearing out gutters and keeping them working properly. Removing gutter clogs also prevents standing water from getting trapped in your gutter troughs and settling along your roof and fascia, where it could easily cause wood rot and decay. If the gutters of your New Kent home need the work of a pro, then don't wait to get on the phone with Rain From Above Pressure Washing so we can get them back into perfect condition.
House Washing That Instantly Boosts Your Curb Appeal
Professional house washing is an efficient and effective way to clean multiple exteriors of your New Kent home in one convenient process. Using soft washing, our pros will go over your exteriors and wash away years of accumulated dirt. We'll lift stains and thoroughly sanitize your home's surfaces to reveal a flawless exterior. In the same way that roof washing defends against damage, house washing also removes all traces of mold and mildew so they can't feed on your home's exterior materials. You can help your exteriors reach their maximum service life and avoid the hassle of replacements for as long as possible. Furthermore, routine pressure washing also promotes healthier living by removing allergens and improving indoor air quality. With so many benefits, house washing is one home improvement service you don't want to miss out on.
Articles & Tips
4 Reasons To Invest In House Washing Services

If you're a homeowner, then chances are you're familiar with the benefits of professional house washing services. House washing improves several aspects of your home, from aesthetics to damage preven […]

6 Ways Pressure Washing Can Improve Your Business

If you own or manage a business, you know the importance of maintaining a clean and tidy storefront. Professional pressure washing i s a highly effective way to accomplish this result and keep your b […]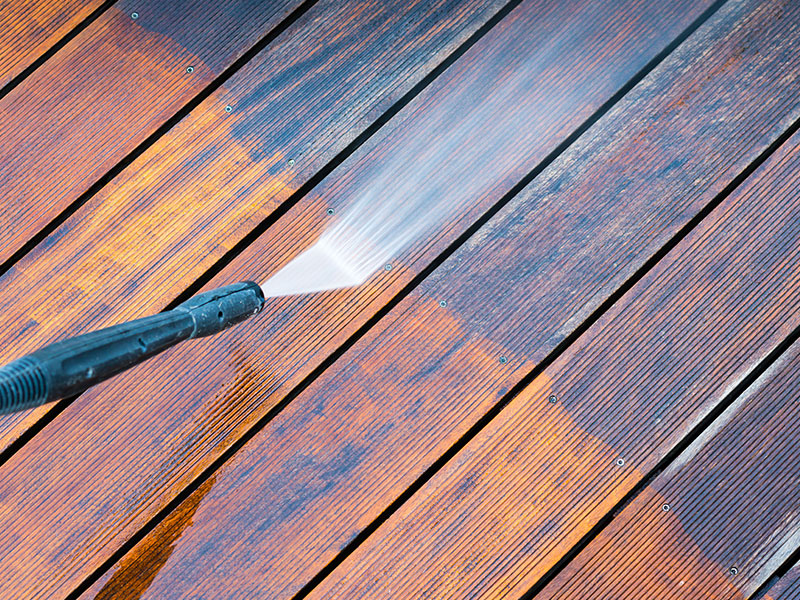 Reviews & Testimonials on Rain From Above Pressure Washing in New Kent, VA
There are currently no reviews or testimonials, check back soon!