Richmond Rust Removal Professionals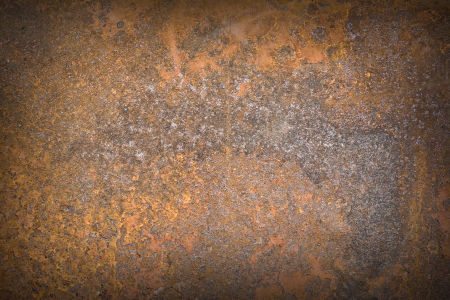 Rain From Above Pressure Washing is your reliable rust removal expert in Richmond. Nothing subtracts from the curb appeal of your property like the sight of orange and brown rust stains on your exteriors. They're impossible to overlook and difficult to remove without professional help. Our team makes rust removal quick and easy so that you can finally say so long to this unsightly discoloration and keep it from getting worse.
How Does Rust Form
Rust is an iron oxide that forms when iron or steel are exposed to moisture in the air. The result is the reddish-brown or orange corrosion of the metals as they undergo a chemical change. The formation of rust is naturally occurring, but it's not something you want to see present on your exteriors. Rain From Above Pressure Washing is always here to help at the first sign of rust stains, and can effectively combat this problem with a combination of pressure washing and stain-removing solvents.
Pressure Washing By Dependable Experts
Each of Rain From Above Pressure Washing's technicians has the knowledge and experience to effectively remove rust stains without etching or otherwise damaging your concrete installations. Our pressure washing can power through even the most stubborn rust stains and erase all signs of them from your property.
Reclaim Your Curb Appeal
Services like house washing and rust removal are quick, affordable ways to restore your home's curb appeal and improve the overall beauty of your home. If you're planning to put your property on the market anytime soon, then these exterior cleaning efforts will help you garner more positive attention from prospective buyers and rake in higher offers. Even if you aren't planning to sell, improved curb appeal will keep your home beautiful for your enjoyment and help it stand out in the neighborhood for all the right reasons.
Rain From Above Pressure Washing: Providing Top-Tier Commercial Rust Removal
If you own commercial property in the Richmond area, then our rust removal services are available to you, too! Our team is equipped to handle rust removal on large surfaces and restore the look of your business building quickly. Don't let rust make your business look old and rundown; let our crew polish your exteriors back to perfection and show you why we're the best in Richmond pressure washing!
Call Rain From Above Pressure Washing for top-notch rust removal work in the Richmond area, and let our pressure washing pros perfect the look of your concrete again!
Articles & Tips
4 Reasons To Invest In House Washing Services

If you're a homeowner, then chances are you're familiar with the benefits of professional house washing services. House washing improves several aspects of your home, from aesthetics to damage preven […]

6 Ways Pressure Washing Can Improve Your Business

If you own or manage a business, you know the importance of maintaining a clean and tidy storefront. Professional pressure washing i s a highly effective way to accomplish this result and keep your b […]