Rain From Above Pressure Washing Is Henrico's Go-To For Pressure Washing Services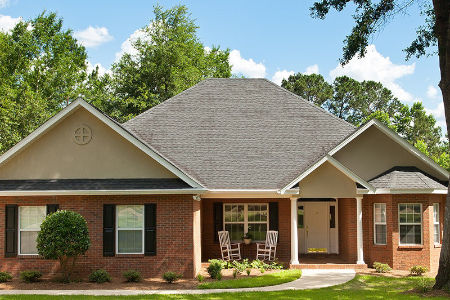 Henrico can always depend on Rain From Above Pressure Washing to provide high-quality pressure washing to property owners in the area. We specialize in commercial and residential exterior cleaning that greatly improves curb appeal and extends longevity. Our work will keep your home or business property beautiful and better protect it from damage over the years. Say so long to unsightly dirt, grime, animal waste, weather debris, and surface stains, and hello to an exterior that sparkles from top to bottom. We'll take years off the appearance of your property and add to its value. We'll also provide the finest customer service experience of any company in the area. Call Rain From Above Pressure Washing when you need pressure washing in Henrico and see why we stomp the competition!
Keep Your Roof Strong And Sturdy With Henrico Roof Washing
The roof of your Henrico home works hard daily to keep your and your family sheltered from the elements. To ensure that it can keep doing its job effectively, you'll need to invest in roof washing work at least annually. Roof washing with Rain From Above Pressure Washing guarantees that your roof will get the finest treatment and that any eyesores plaguing this exterior will be gone in a matter of hours. You can finally say so long to unsightly stains, algae streaks, mold, moss, and lichens and enjoy the sight of your like-new roof again. With roof washing, you can also greatly extend the lifespan of your roof and stave off the need for a replacement. If you're in Henrico and need reliable roof washing from a pro you can trust, then Rain From Above Pressure Washing is here for you!
Remove Debris And Pests With Henrico Gutter Cleaning
Professional gutter cleaning ensures that your exteriors stay safe from the threat of flooding water by removing problematic clogs in your gutter troughs and downspouts. Rain From Above Pressure Washing's experts will clear out this debris buildup so that rainwater can flow freely through your gutters and drain out at a safe distance from your home. Gutter cleaning protects everything from your roof down to your landscaping and basement and ensures no water damage occurs during heavy rains. Keeping your gutters clean and bright on the outside also helps maintain good curb appeal. If your Henrico home needs quality gutter cleaning services, then call the pressure washing pros of Rain From Above Pressure Washing today!
Remove Signs Of Vandalism From Your Storefront With Henrico Graffiti Removal
If you're a local business or commercial property owner who has fallen victim to graffiti vandalism, then Rain From Above Pressure Washing can help! Graffiti removal is one of our team's many areas of expertise. We'll remove spray paint from your exteriors and return them to their original state in no time. Graffiti removal is vital to maintaining your business's clean image and keeping new customers coming through your doors. Don't let acts of vandalism tarnish the good reputation you've built for your business; let Rain From Above Pressure Washing work our pressure washing magic and power through tough graffiti stains for you!
Articles & Tips
4 Reasons To Invest In House Washing Services

If you're a homeowner, then chances are you're familiar with the benefits of professional house washing services. House washing improves several aspects of your home, from aesthetics to damage preven […]

6 Ways Pressure Washing Can Improve Your Business

If you own or manage a business, you know the importance of maintaining a clean and tidy storefront. Professional pressure washing i s a highly effective way to accomplish this result and keep your b […]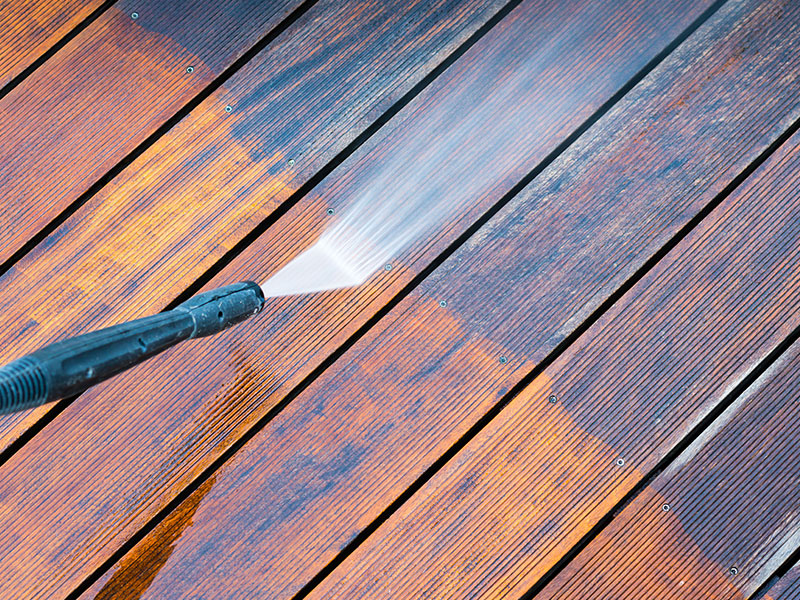 Reviews & Testimonials on Rain From Above Pressure Washing in Henrico, VA
There are currently no reviews or testimonials, check back soon!