Rain From Above Pressure Washing: Ashland's Premier Pressure Washing Services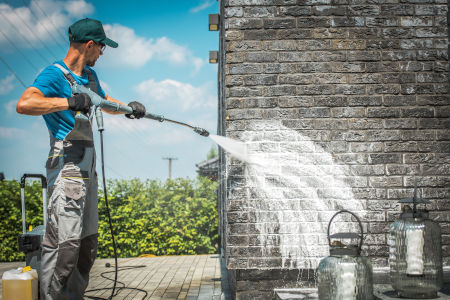 We are Rain From Above Pressure Washing, the premier pressure washing expert serving Ashland and surrounding cities. Our team is here to help you restore the look of your residential home or commercial property to perfection and take pride in its beauty again. For homes, we offer everything from roof and window cleaning to complete house washing services. We can polish your home's exterior from top to bottom and keep it in good shape throughout the year. We also supply business owners with the pressure washing they need to keep their storefronts clean and attractive for customers to enjoy. There's no task too great for our dedicated experts, and we can't wait for the opportunity to serve you. If you're in Ashland and need pressure washing for your property, then get in touch with Rain From Above Pressure Washing today!
Keep Your Roof In Its Best Shape With Ashland Roof Washing
When you need roof washing to restore the look of your roof, Rain From Above Pressure Washing has you covered. We specialize in soft washing for your roof that removes unsightly stains, organic growths, and piled-up weather debris that subtract from your home's curb appeal. Our gentle cleaning won't harm shingles, fascia, or any other roofing components, so you can rest assured that your roof is safe with us. Once we're done, your roof will look new again and will be free of mold, mildew, and any other growth that could cause early decay. We'll help your roof reach its maximum lifespan and stay look excellent for years to come. If you're in the Ashland area and need roof washing for your home, then don't hesitate to call Rain From Above Pressure Washing today!
Defend Against Water Damage With Ashland Gutter Cleaning
Gutter cleaning is among Rain From Above Pressure Washing's many specialties, and we're happy to extend our services to you. Your gutters work hard to drain rainwater safely away from your home so that it can't cause flooding or water damage. However, as your gutters gather outdoor debris, they can become clogged and struggle to carry out their important function. That's where our gutter cleaning services come in handy. Our pros can quickly unclog your gutter troughs and downspouts so that rainwater can flow out unobstructed. Gutter cleaning is vital to ensure that standing water doesn't accumulate in your gutters and cause decay along your roof or the eventual flooding of your landscaping or basement. Keep your gutters clean and clear, and protect your home with gutter cleaning by Rain From Above Pressure Washing!
Maintain Your Home's Beauty With Ashland House Washing
Rain From Above Pressure Washing supplies house washing work to keep your Ashland home stunning and sturdy. We use soft washing to give your exteriors like your windows, siding, porch, and more a deep, transformative clean that won't cause wear and tear. You can finally eliminate stains from dirt, mold, and algae, and remove buildups of pollen, dirt, and dust. This washing service immediately renews your home's curb, provides a healthier living environment, and increases property value. Your home will look years younger, and your exteriors will be better protected from harsh outdoor conditions. Give your Ashland home the care it needs to last with house washing from our team!
Articles & Tips
4 Reasons To Invest In House Washing Services

If you're a homeowner, then chances are you're familiar with the benefits of professional house washing services. House washing improves several aspects of your home, from aesthetics to damage preven […]

6 Ways Pressure Washing Can Improve Your Business

If you own or manage a business, you know the importance of maintaining a clean and tidy storefront. Professional pressure washing i s a highly effective way to accomplish this result and keep your b […]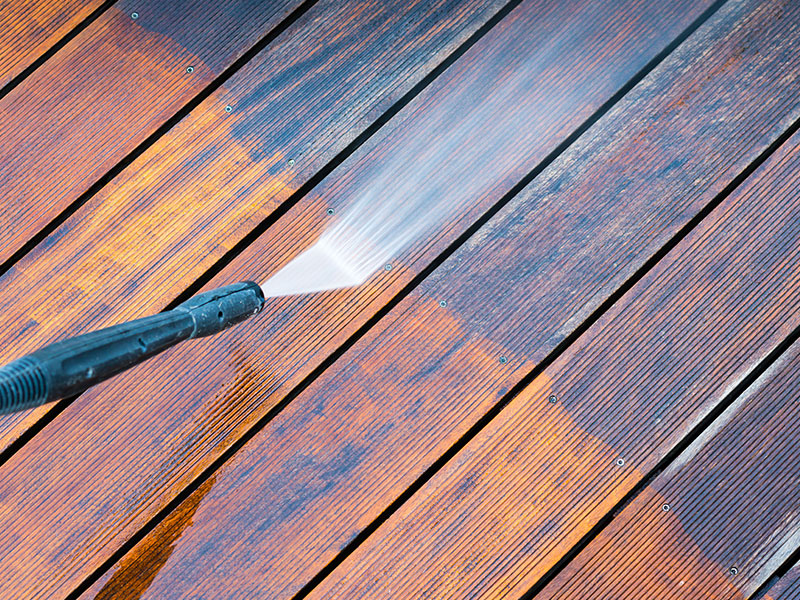 Reviews & Testimonials on Rain From Above Pressure Washing in Ashland, VA
There are currently no reviews or testimonials, check back soon!