Glen Allen's Leader in Pressure Washing Services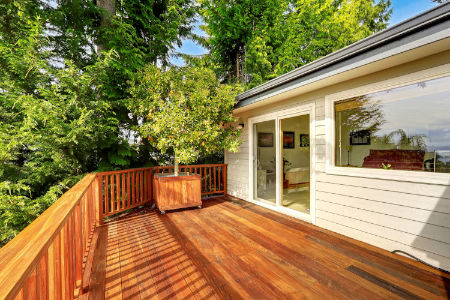 Welcome to Rain From Above Pressure Washing, your leading pressure washing expert in Glen Allen. We offer pressure washing for both residential and commercial properties, and we're known in the community for yielding the results property owners want. We pride ourselves on putting top-quality customer service and satisfaction above all else. When you call us out, we'll arrive on time and work diligently until your exteriors shine like new. We can handle everything from your roof down to your concrete walkways and keep these installations looking their best, always. You'll get an instant boost in curb appeal and property value, and you can finally take pride in the beauty of your special place again. If you're in Glen Allen and need pressure washing for your home or business, then don't hesitate to call Rain From Above Pressure Washing today!
Give Your Roof The Care It Needs To Last With Glen Allen Roof Washing
At Rain From Above Pressure Washing, we take the utmost pride in caring for the roof of your Glen Allen home. Our roof washing services are affordable and highly effective at removing all manner of blemishes like stains, algae streaks, mold and mildew growth, moss, lichens, and weather debris. Roof washing not only leaves a flawless, like-new surface behind, but it also helps your roof last years longer so that you're far less likely to face a premature roof replacement. If you're concerned about damage, don't worry! Instead of traditional pressure washing that could potentially damage your shingles or other roofing components, our team uses only soft washing to treat roofs. Soft washing is gentle enough not to cause wear and tear, but effective enough to remove stains and organic growths with ease. Once our work is done, you can enjoy the sight of a beautifully restored roof, enhanced curb appeal, and peace of mind in knowing that your roof is getting the care it needs to last. If you're in Glen Allen and need dependable roof washing for your property, then Rain From Above Pressure Washing is happy to serve you!
Help Your Gutters Perform At Their Best With Glen Allen Gutter Cleaning
When you need gutter cleaning in the Glen Allen area, Rain From Above Pressure Washing will always have you covered. We know the importance of this exterior feature and want to help our clients ensure that it stays working properly to protect your home. Gutters are responsible for collecting excess rainwater and guiding it through downspouts where they then expel the water at a safe distance from your home. This action prevents water from causing massive erosion along your foundation; it also prevents excess water from flooding areas like your flowerbeds or basement. With such an important function, it's critical to ensure that your gutters are free of clogs and debris so that nothing interferes with their draining capabilities. At Rain From Above Pressure Washing, we can quickly remove clogs and debris buildup from your gutters so that rainwater can exit your home without obstruction. Don't let dirty, clogged gutters threaten the beauty of your home; call us today and see how we can help!
Get Sparkling Windows With Glen Allen Exterior Window Cleaning
Rain From Above Pressure Washing offers exterior window cleaning that can make a striking difference in the look of your home or business. Our technicians specialize in soft washing for windows that provides a deep clean without causing damage. We'll easily remove spots and smudges, dirt, pollen, dust, and anything else plaguing your windows. Pressure washing your windows does more than just make them look better. It also improves energy efficiency and increases natural light in the home. Both of these factors benefit your family's health and the environment. They also help you save on electricity costs throughout the year. With so many benefits, exterior window cleaning is one service you don't want to miss out on!
Articles & Tips
4 Reasons To Invest In House Washing Services

If you're a homeowner, then chances are you're familiar with the benefits of professional house washing services. House washing improves several aspects of your home, from aesthetics to damage preven […]

6 Ways Pressure Washing Can Improve Your Business

If you own or manage a business, you know the importance of maintaining a clean and tidy storefront. Professional pressure washing i s a highly effective way to accomplish this result and keep your b […]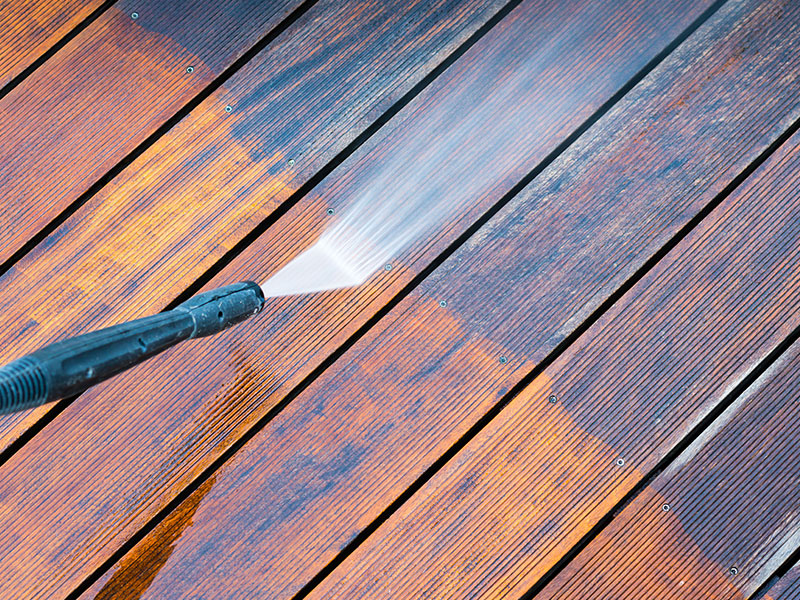 Reviews & Testimonials on Rain From Above Pressure Washing in Glen Allen, VA
There are currently no reviews or testimonials, check back soon!