Paver Cleaning Rejuvenates Your Richmond Outdoor Living Spaces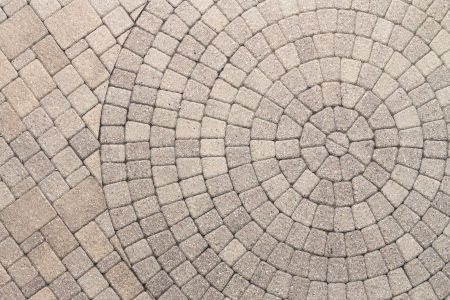 Rain From Above Pressure Washing specializes in quality paver cleaning services for your Richmond area home or business. Pavers are an elegant detail that makes your place look neat and sophisticated. However, paver driveways, patios, and walkways endure heavy foot and vehicle traffic plus daily abuse from the elements. Paver cleaning services help reverse the effects of this frequent wear and tear and restore the look of your pavers in a matter of hours.
Destroy Organic Growths
Paver cleaning kills any slippery mold or algae growth present on your paver walkways so that they don't cause falls and injuries. If these substances have formed in your outdoor areas, then paver cleaning needs to be a priority.
Prevent Early Degradation
Paver sealing is a great way to mitigate daily wear and tear from foot traffic and harsh weather conditions. Cleaning and sealing keep pavers in good condition and keep them from falling into disrepair before their time.
Defend Against UV Damage
Paver sealing is a highly effective way to reduce the impact of harsh sun rays on your pavers. Near constant exposure to UV rays can cause your pavers to fade and degrade over time, but paver sealing adds a layer of protection to your drive and walkways to combat these effects. Keep your pavers vibrant and beautiful with quality cleaning and sealing work from Rain From Above Pressure Washing.
Remove Tire Marks And Oil Spills
Your paver driveway is likely no stranger to oil stains, tire marks, and other effects from vehicles. Paver cleaning is a quick, efficient way to remove these stains and marks and restore the pristine appearance of your pavers in no time.
Halt Weed Growth
Paver and aggregate cleaning remove weeds that have grown in the seams of your driveway and walkways. Weed growth in these areas makes your home appear unkempt and contributes to the faster breakdown of your concrete. Pressure washing your pavers quickly eliminates weeds at the root and makes it difficult for them to regrow.
The Rain From Above Pressure Washing Difference
Rain From Above Pressure Washing will always give your home or commercial property the care it needs for a great price. As your go-to for pressure washing in Richmond, we're the ones to call when you need top-quality paver cleaning and sealing work in the area. We'll provide unmatched results that will keep your pavers beautiful and intact over the years.
Get in touch with Rain From Above Pressure Washing for the best paver cleaning work in Richmond!
Articles & Tips
4 Reasons To Invest In House Washing Services

If you're a homeowner, then chances are you're familiar with the benefits of professional house washing services. House washing improves several aspects of your home, from aesthetics to damage preven […]

6 Ways Pressure Washing Can Improve Your Business

If you own or manage a business, you know the importance of maintaining a clean and tidy storefront. Professional pressure washing i s a highly effective way to accomplish this result and keep your b […]